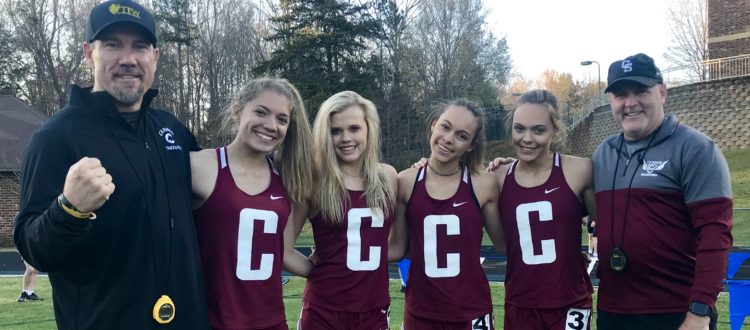 1 SHOCKING Thing I Found Out About You!
You don't have to be rich to be a philanthropist.
This weekend I had the opportunity to present in Nashville, Tennessee.  Because Nashville is also known as "Music City," you might think I would have used my free time to visit the Grand Ole Opry or catch a country music show.  But not really being a fan of country music (sorry Blake Shelton), instead I found myself walking the campus of Vanderbilt University.
Because I would be presenting on campus and it was my first time visiting, I wanted to get a feel for the "energy" of the school.  I checked out a map at the local bookstore and went wandering.  There were the usual college sights: kids walking to and from class, people cruising by on rented scooters, students sitting on the grass of the quad studying, and even some hanging in the trees from parachute hammocks.  As I followed the flow of pedestrian traffic, I passed Kirkland Hall, the first building of Vanderbilt, and then I found myself standing face to face once again with "the Commodore."
As I admired the statue of the university's founder, Cornelius Vanderbilt, I remembered how members of his family inspired me years ago in my home state of North Carolina.  While I was visiting the Biltmore Estate (the largest home ever built in the United States), I was first exposed to Cornelius.  In his time, he was the richest man in the world (and one of the wealthiest Americans ever.)  He had made his fortune in railroads and shipping and was influential in changing both the geography and economy of the United States.  Until I visited Vanderbilt University, however, I didn't know the school was one of his only two acts of philanthropy.
Philanthropy isn't what it used to be.
Today it seems most top athletes or famous people immediately set up either a charity or foundation as soon as they have reached the top.  Whether this is due to true passion, advice from a financial planner, or for tax benefits, this has become common practice once someone joins the ranks of the "rich and famous."  But in Vanderbilt's day, the welfare of others was less of a concern.  Not until after the Civil War was there an increase in what we understand today as philanthropy.  Money giants like Andrew Carnegie and John D. Rockefeller took on the responsibility to help the less fortunate and challenged other successful people to follow.  Perhaps that timing is why Vanderbilt University was one of the only "causes" Cornelius ever got behind.
Not done for profit, but for the profit of others.
You may interpret the word philanthropy to mean giving away money to a cause.  "Philanthropy," however, is a Greek term that means "love of humanity."  So, to be philanthropic involves much more than just giving away money. As you will learn, there are many more ways to be generous than just money and you have many resources that can be used for a more lasting impact.  Although the words "charity" and "philanthropy" may often be used interchangeably, by understanding the subtle and important differences between the two, you can alter your identity and future actions.  
Is your thinking "charitable" or "philanthropic?"
Both charity and philanthropy involve giving and caring about other people.  Both are also aimed at making either people's lives better or the world a better place.  But in the case of charity, giving is often in the shorter term whereas philanthropy is a more systematic and long-term process.  Instead of giving money for a "quick fix" for a problem, philanthropy is often aimed at the root causes of a societal issue and looks to find a long-term solution.  I am not saying either is wrong or one way of thinking is better than another.  In fact, I believe you should perform both charitable and philanthropic actions.  But by identifying also yourself as a philanthropist, you will have the potential to create something bigger that can give for longer.  Believing you are a philanthropist (and you are!) forces you to discover small ways to change the big picture. 
When it concerns your health, giving can really give back.
Why should you think about being more philanthropic?  Because when you do, not only are you caring about others, but you are also caring about yourself.  Yes, when you give in a number of the ways listed below you will obviously be helping others, but what you may not realize is that you can improve your health in the process.  Research has concluded that philanthropy can lead to a number of these effects:
Improved Self-Esteem
Increased Happiness
Greater Connections with Others
Decreased Cardiovascular Risk
Lowered Blood Pressure
Lowered Stress Levels
Lowered Symptoms of Depression
Think less about helping.
 

Think more about serving.

Although Cornelius Vanderbilt probably wasn't aware of the research on the health benefits of philanthropy, at a dinner party, in his 70's Cornelius was asked to donate money to start a university in the South with the hope it would help the fractured US after the Civil War.  Even though he had never visited the South, after that meeting, he committed to $500,000 which he later increased to $1 million (which would be the equivalent of $25 million today!)  All of the students I saw and buildings I toured in Nashville came from the generosity and vision of a man with a cause and some money do so something about it.  But what about you?  Would you like to be known as a philanthropist?  If so, I have created the following 5-Step process for you to get started:
5 Steps To Becoming A Philanthropist
STEP 1:
 

FIND YOUR CAUSE

Find some issue or challenge important to you and your reason why you want to do good for others.  Is there a current problem in society or your community you would like to help solve?  Ask if any of these topics are something you are passionate about because if you can match your "cause" with your "calling," even better. Once you know your philanthropic driver, then do your research.  This will help direct you to Step 2 with pinpoint focus. 
STEP 2:
 

DEVELOP YOUR LONG-TERM STRATEGY

 

As I mentioned, being a philanthropist isn't a one-time thing; it is a long-time thing.  What is your plan to make a difference that will last and grow into the future?  Make sure you are crystal clear on what you want your actions to accomplish.  Once you know your cause, your job is to develop a long-term strategy that can eventually be self-sustainable.  
STEP 3:
 

PICK YOUR ACTION

You have more "resources" to be philanthropic than you might think.  Here is a list of 5 areas and little actions you could take to make a big difference:
1.
 

Your Time:

What is a best organization to volunteer your time?  Is it on a team, a business, board or with a charity itself?  Where could you exchange your valuable time to make a difference?  Think of ways this can be an on-going thing.

Action Item:  Volunteer
2. Your Thoughts:
What knowledge have you acquired that could be valuable to someone else?  Could you get involved in advocacy work to influence the thinking of institutions or organizations to improve?  Your thoughts are powerful.  Spread them.
Action Item: Teach
3.
 

Your Talents:

What skills have you developed that could help to remedy a problem in society today?  Is there a special talent you were either born with or mastered that could make the lives of others better?  Develop a plan how could you could coach others in order to decrease the chances they experience the problem you are trying to remedy.

Action Item:  Share
4.
 

Your Tools:

Blood, plasma, hair, and bone marrow are all things that can be donated to either improve or even save someone else's life.  In addition to this from simple carpentry tools for Habitat for Humanity, to books for schools, to suits or clothes for aspiring business people all the way to helping develop tools necessary for an organization to sustain itself, your donations can have a ripple effect and continue to give back.

Action Item:  Donate
5.
 

Your Treasures:

Don't get me wrong, money or gifts can still be used to be philanthropic as well.  But because of Step 1, you will need to understand the motives and methods of the places you give items of value to be sure it is being used philanthropically and effectively to create the change you are looking to produce.  Short version: Before blindly giving, choose your organizations and groups wisely.

Action Item: Give
STEP 4:
 

GIVE BACK AND PAY FORWARD

 

Once you have completed the first 3 steps, it's time to step up, give and don't expect something in return.  For instance, because I was a track athlete in high school and my coach made such a profound impact on my life, I wanted to use coaching as an opportunity to spread the long-term benefit of sport and health to younger people.  Now I am volunteering my time as a coach at my daughter's high school and not only is my time and talent rewarding me with some of the health benefits above, but also seeing them develop a passion for training was a gift back from them I didn't expect.  The four school records the team has already broken this year (the 4×100 team is pictured above) were just priceless icing on the cake.
STEP 5:
 

GO DEEPER, NOT WIDER

Once you are working your plan, know it is going to evolve.  My suggestion is to see how you can continue to make an even bigger impact in the area you have chosen versus moving on to another cause and restarting again.  There is always more great work you can do on your passion.
Philanthropy is like throwing a large rock in a pond.
Cornelius Vanderbilt's choice to fund a university was a philanthropic act.  Now almost 150 years later, students continue to benefit from his donation.  The ripples of Vanderbilt's philanthropy go further than he probably could have ever imagined.  For instance, although he passed away before he could learn the university was named after him, his selfless act inspired me to think more about philanthropy and write this for you.  Through these ripples of his philanthropy, he still lives on.  The ripples you create can also continue to help humanity much longer than the one initial splash.
You don't have to be rich to be a philanthropist.
You just have to think and act like one.
My hope is this inspires you to examine your "love for humanity" and how you can use either your time, talent, through, treasure or tools to make the world a better place.  You don't need a thick wallet to be a philanthropist. Pick your cause and you might just find the best resource you have against the challenges of the world will be a thick skin.
Yours In Strength,
Martin
P.S. – I hope this email has helped you. Whenever you're ready, here are 3 more ways you can be inspired to be more philanthropic:
Grow Your Business and Your Personal Brand with Presenting Greatness
If you want to expand your impact, build your business and increase your income, there is no more proven, competition-free way than through presenting. I've presented hundreds of times, including doing keynotes for Fortune 500 companies, and in Presenting Greatness I share everything I've learned about successful presenting.
More great info and videos about Presenting Greatness here: www.presentinggreatness.com
Become a TFW Licensed Facility
Want to become part of the TFW network and leverage the brand, systems and TFW team? We currently have over 250 licensed locations in over 20 countries and are looking to expand with coaches who are committed to operating the best facility in their market. If you'd like to set up a call, reply and put 'License' in the subject line.
Learn more at www.trainingforwarriors.com/affiliates/
Get More Inspiration from my "Into The Roar" Podcast
Listen to these emails come to life on the Into The Roar show.  With over 110 episodes and 80 hours of content, you will get the information and inspiration you need to grow yourself and others.  Check out the show wherever podcasts are found.