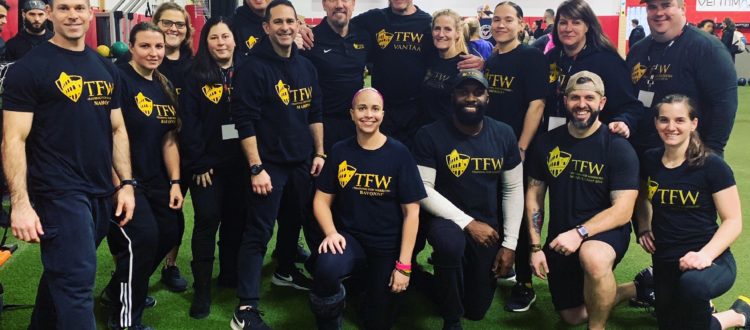 Are You Gambling With Your Health? [6 Answers Inside]
When playing the game of health, you shouldn't gamble on the over/under.
On Friday, I landed at Newark Liberty International to present for the weekend. This airport filled me with nostalgia because it was the place from which I started all my adventures as a young fitness professional two decades ago. Because it had been a few years since I had returned to New Jersey (and exactly 20 years from starting to travel regularly) I took the opportunity to reflect on the past. It was hard for me to believe how many places I had been, the number of people to whom I had presented and the size of the TFW network worldwide. While reminiscing, I tried to discover a common thread of advice for you. To succeed over the long-term, this is what I discovered:
In order to succeed, I regularly took risks with my career, but I never gambled on my health.
To build my organization, write the books, develop the speeches, do the training, and continue to grow my knowledge, I have had to spend an enormous amount of time. Those books, TFW facilities around the world and the thousands of people being positively impacted around the world are something of which I am very proud. But another thing I pride myself on is that I have remained the same weight, same size and same fitness level over the same period. This attention to and maintenance of my own health would have been easy to disregard as pressures mounted and free time got scarce. I now see that if I wasn't able to keep my health, I never could have achieved the things mentioned above. I also understand that doing the things I had done had nothing to do with "luck."
Returning to New Jersey this weekend proved life is an interesting game; because you often get the lesson after you take the test.
This past weekend was the "usual" test for me; 3 non-stop days of action, energy and motivation. After collecting my bags, I traveled to TFW Bayonne and visited the new facility. Then I returned to the town of Fair Lawn where I had lived for 16 years and prepared at the Parisi Speed School where I would be presenting. That night, as a presenting tradition, I got a good meal, a workout at the hotel and then practiced my new speech over and over until bedtime. On Saturday I gave everything I had for over 150 coaches until my voice was gone and my energy was spent. Then I had dinner with 20 people from TFW's all around the Tri-State area, and got up early to fly back to North Carolina on Sunday.
The weekend's test was tough, but it wasn't until Monday night that I learned the lesson.
That night as I recovered, I tuned in for the final college football game of this season: the National Championship. The game was between what some have called two of the best teams in history. Both Clemson and Alabama were 14-0 going into the game, and when I looked at each teams records over the last decade, I realized each team had been equally dominant. The winner of this game, therefore, would be hard to predict. Because each team was so strong, my prediction was it would be a low scoring affair. When both teams started scoring early and often, I checks a statistic used in betting: the Over/Under.
The over/under or (O/U) is a prediction of the total number of points expected to be scored by both teams. The "experts" (known as oddsmakers) use a lot of data to create this number and once the number is set, people can bet whether the total number of points scored will be either above or below that number. If there are more points than predicted and you bet on the "over," you win. If it is less, you lose. If the two teams score a total of the exact number predicted, however, you don't win or lose anything. It is called a "Push."
In gambling, when you have a push, you win nothing. When it concerns your health, however, a push is how you win the game!
Your health is not really about "luck." And you don't need special talent or intelligence to maintain it. You just have to make sure you don't take risks by gambling on the Over/Under. In fact, you know what to do, you may just be gambling on not doing what you know. In gambling, you may just lose your money. But in the game of life, you can lose things that are even more valuable. If you already know the odds, why would you gamble on the game of life?
Just like sports odds makers create numbers upon which to bet, scientists and researchers are constantly discovering numbers upon which you can base your health. As long as you don't risk a bet on the over/under and shoot for the push, you will find yourself constantly winning. Below is a simple list of 5 daily health numbers you probably already know. To be clear, depending on your size or individual traits, the numbers could vary slightly but you should get the point. If you are gambling on the over/under with these numbers, this is your reminder to shoot for a push:
5 Daily Numbers You Need To "P.U.S.H." To Make 2019 Your Healthiest Yet
1. 2000 calories for the average woman and 2500 for the average man.
2. 10,000 steps and or 30 mins of moderate intensity exercise.
3. 8 hours of sleep.
4. 8 glasses of water.
5. 5 servings of fruit and vegetables.
Of course there are other health numbers of which to be aware (200mg total cholesterol, 120/80 blood pressure, etc.), but the 5 above are a great place to start. Check the list and see if you are taking any risks. Are you gambling on your health? If so, it is time to create a plan to push and take action to win the game of health. In the game of health, don't be a bettor. Armed with the numbers above, you actually know the odds and can win the bet every time! Unfortunately, instead of shooting for the push, most people play the over/under and just like most gamblers, they often experience losing. Here are some examples which which you are familiar:
Instead of getting 8 hours of sleep, many people bet the UNDER and lose.
Instead of 2000 or 2500 calories, many people people bet the OVER and lose.
Instead of 10,000 steps, many people bet the UNDER and lose.
The word push can also be an acronym: PERSIST UNTIL SOMETHING HAPPENS. When you push long enough and hard enough on the numbers above, people will eventually tell you how "lucky" you are to enjoy your health and fitness. But you will know better. Your health will be a result of not only knowing the numbers, but refusing to gamble on them.
When it comes to your health, don't have a "gambler's mentality."
When gambling on sports, people gamble on the over/under with the hope they are going to win. They may actually believe they will be the one to somehow "beat the odds." Unfortunately, if you ask most gamblers (and why Las Vegas exists in the first place), even they know the "house always wins." So, if you think you're going to be smarter than all the research out there and get less than 8 hours of sleep or eat more than your recommended calories per day, you're eventually going to lose too.
One way to surely win is to join me back in New Jersey on March 2nd for my live, full-day mentorship Coaching Greatness. This is only NJ event for this year. Over 4,000 people like you have gone through the course and if you have wanted to get there, I promise it will be a day you never forget.
One final note: if you know me, I am against gambling. Whether I see no fun in losing money, or the straight fact I don't risk money in areas I don't understand, this is not to get you interested in gambling. But if there is one time I will advise you to bet on the over/under, it is when you Under-Promise and Over-Deliver.
That one will usually result in you being a winner.
Yours in Strength,
Martin
P.S. Want to know 2 more great ways to win in 2019?
Grow Your Business and Your Personal Brand with Presenting Greatness
If you want to expand your impact, build your business and increase your income, there is no more proven, competition-free way than through presenting. I've presented hundreds of times, including doing keynotes for Fortune 500 companies, and in Presenting Greatness I share everything I've learned about successful presenting.
Have Me Present For Your Organization Or Team
Over the last 15 years, I have presented around the world to help companies and groups improve in fitness, business or life.  If you are interested in having me present, please reply to this email and hopefully we can get something on the schedule for 2019.