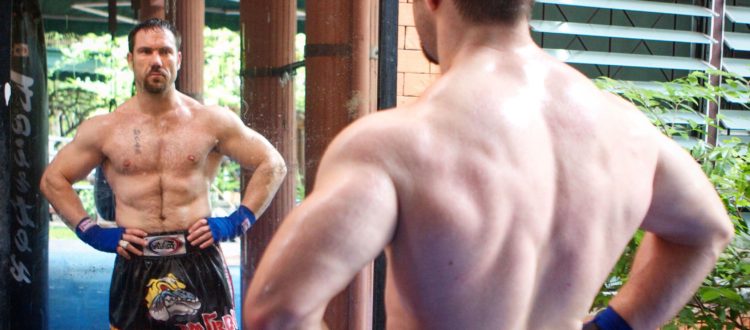 Did You Take This Coaching Test?
For years I have said, "Everyone is a coach and a coach has the most important job in the world." It's unfortunate it took our current circumstances to validate this idea.
But the person you need to coach right not might not be who you think.
When I started my book Coach to Coach with, "The world needs better coaches," even I couldn't predict how badly great coaches would be needed at this challenging time in the home. I could also not imagine how having been a great coach to either your family, athletes, business members or employees could be such an asset right now. Although you are learning that being known to your people as "their coach" (in addition to "mom," "dad," "boss," or "friend") is impactful, there is an even more important person who you need to coach right now if you are going to win the war.
War?
Yes, you are in a war right now and this war requires you to fight a daily battle. Win enough of these battles until this current challenge is over, and you can emerge a winner. The battlefield is no longer at work or the sports field and your fight is no longer with someone else. Since you have been quarantined, your battlefield is within your home and your biggest opponent is yourself.
The sole objective of the daily battle?  To coach yourself up to defeat the person you were yesterday.
When I got involved in the martial arts, I thought the purpose of my training was to beat up someone else. Instead I eventually learned the true purpose of my training was to defeat myself.
In order to coach myself to beat back my fears and insecurities, I needed to develop courage and discipline. This ability to smash my self-doubt and negativity did not come easy; it resulted from hard training and consistently being consistent because of passing a simple, daily test.
The Rooney Mirror Test
If you are an apprehensive test taker, the good news is this test only takes a minute, doesn't have a risk of physical pain and can be taken anywhere. The bad news is that there are no "make-ups" and cheating is not allowed.
How to take the test:
At the end of the day, while looking yourself in the eye in a mirror, ask yourself the following 5 questions:
1.  Did I exercise and develop my body today?
2.  Did I eat well today?
3.  Did I learn something new today?
4.  Did I make someone feel better today?
5.  Did I take a positive step toward a major goal today?
The scoring is simple. If you answer "yes" to all 5 questions, you pass. If you answer "no" to any of the questions, you fail. Although my grading may seem harsh, by missing answers, you will be forced to work at what you missed the next day. I guarantee if you add up a few weeks of passing days in a row, you will be a better version of yourself. I also guarantee, however, if you consistently have failing days, you will not look like a winner when this war is over.
This test requires 5 characteristics you must develop during quarantine:  Discipline, Consistency, Honesty, Responsibility and Accountability. For the test to help you improve, you must be disciplined enough to make it part of your routine and consistent in its daily application.  By looking yourself in the eye, you must also be honest with your scoring and know that if you didn't do your best with the day your were given, you must hold yourself responsible. Finally, by stating what you will accomplish on the following day, you get the opportunity to hold yourself accountable.  By taking this test and examining your current weaknesses you will be given the keys to unlock your future strengths.
Will it be easy? No. Under our current circumstances, each day is going to attack you with new challenges. There will be new doubts. New fears. New obstacles trying to trip you up from passing the test. Your choice while coaching yourself will be to either use these obstacles to beat you back or push you forward.
As people are asked to "do the right things" to beat this virus, another thing I has become more apparent: The success or failure of the world will ultimately depend on individuals. And right now, every individual is being asked to be better than yesterday. Yes, world and community leaders need to step up, but in your role as a coach for both yourself and others, I am daring you to step up too.
Each day is a new battle that ends with a test.  Use the mirror test not only to see where you are, but also to see what you can become.  You must fight hard today to achieve a passing grade.
The reason I wrote Coach to Coach was to show there is more than the technical side of coaching.  Now you will learn more than ever that coaching is not just about "brains."  Yes, when you are coaching up yourself, think with your head;  but when you are coaching up someone else, love with your heart.
A great coach is rare.
That is why people rarely forget the ones they had.
Be THAT great coach for yourself today.
Then go be THAT coach for someone else.
Yours in Strength,
Martin
P.S. Whether you like to read or listen, Coach to Coach is now on audio too!  This is a perfect time to grow from the stories and messages in the book.  Like thousands of others reading it right now, I promise you will love it!