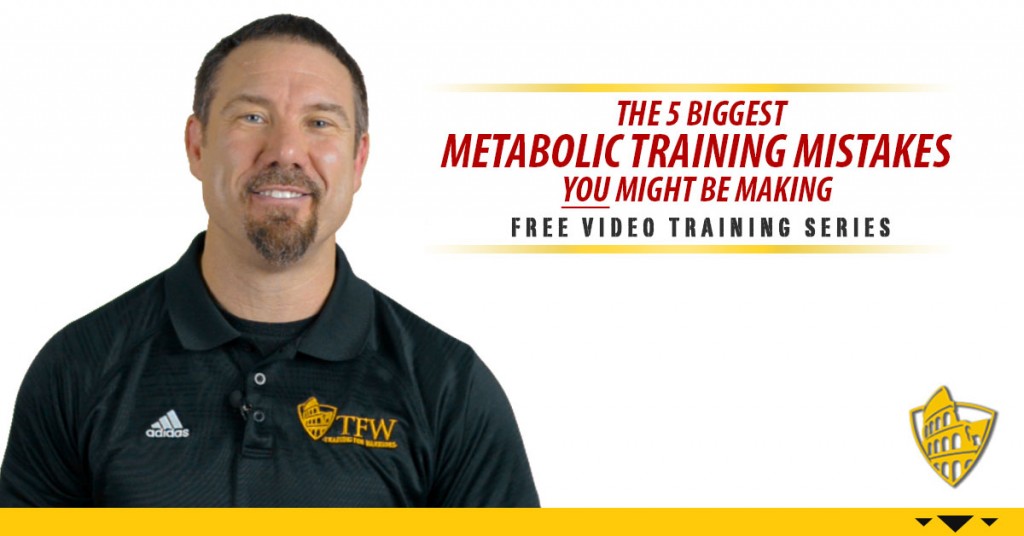 Welcome back to my free Metabolic Training Video Series. In Video 1 of this series I shared with you Big Mistake #1: Forgetting that the purpose of metabolic training is to get RESULTS! If you have not watched Video 1 yet you can do so here:
==> Metabolic Mistakes: Video 1
In this video I will be covering the next two mistakes, COMPETITION & CREATIVITY. You may think these are good for your business, but by the end of this video you may think a little differently:
Look out for the link to Part 3 of this Video series in your email tomorrow.
If you are interested in learning more about the Training For Warriors system & philosophies and how you can join more than 5000 trainers worldwide as a TFW Certified Coach, the Final Online Certification of 2016 begins on Monday August 8th. Full details here:
==> TFW Online Certification: Full Course Info & Registration Details
==> Full TFW 2016 Events Schedule