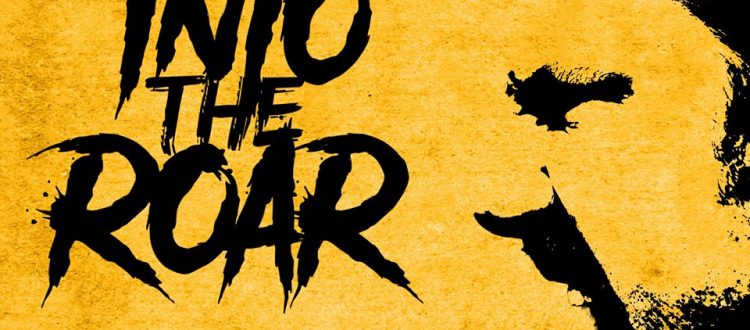 Into The Roar Podcast: Mini-Sodes
Never Miss An Episode! Subscribe to the Into The Roar Podcast on iTunes & Stitcher
On this page you can listen to every mini-episode of the podcast. Make sure to check back weekly to listen to the latest show. Like the show? Send in your feedback, questions or comments to intotheroarshow@gmail.com. You can also find us on twitter @intotheroarshow.
#25 – Are You Curious?

On this episode, Martin covers the one ability that can lead you to mastery. If you are interested in becoming or being known as an "expert" in anything, see if you can pass Martin's Curiosity Test. The 5 action items contained on this episode will take you to the next level.
#24 – 10 Life Lessons From Fishing

On this episode, Martin discusses one of his favorite pastimes, fishing. Instead of talking about how to catch fish, he covers the 10 profound lessons he has learned from fishing to set and catch your goals. If you want a roadmap to reaching for your "big fish" this is an episode you need to hear!
#23 – Time to Clean Out Your Closet

On this episode, Martin goes over the powerful positive effects of de-cluttering. If you have some areas of your life (not to mention your house!) that need some cleaning, this episode will help you. Use the 5 action items to get both clarity and power!
#22 – The Grass Isn't Greener…

On this episode, Martin covers the surprising things he learned on a trip to Iowa. If you want to improve your body, mind or spirit, you need to hear more about what he calls the "Nutritious 5." Listen in for action items to take this week to improve your life!
#21 – Do You Live In Fantasy Land?

On this episode, Martin discovers the reason you may not have the job, health, money, family, or life you say you want. He also delivers the 5 "fantasy" games you should be putting at the top of your Fantasy Priority list.
#20 – The 5 Secrets of Staying "Young"

On this mini-episode, Martin reveals his 5 top tips to staying young and healthy. If you have found yourself "too busy" lately for your sleep, exercise and nutrition, this is one episode you cannot afford to skip.
#19 – The Secret to "Talent" Revealed

On this mini-episode, Martin covers some of his favorite books and revelations about the topic of "talent." He will also deliver his 5 step approach to mastery when riding on the "Road To Success."
#18 – One Test That Will Change Your Life

#17 – Go For A Walk To Create Your Art

On this mini-episode, Martin takes you on a tour of a few of his favorite cities and explains how one of his favorite pastimes has led to some of his biggest ideas. If you want a trick to create your next masterpiece, this podcast will deliver.
#16 – How To Win Small Battles

On this mini-episode, Martin will take you to Slovenia and Croatia for the lesson he learned about how to win the war of life. If you need a little motivation how to take on the little challenges you face every day, this will give you the energy you need.
#15 – Two Stories of Inspiration From Scotland

On this mini-episode, Martin shares two inspirational lessons he learned while visiting Stirling Castle in Scotland. If you would like the secret how to achieve anything you want or how to be a better leader, spend twenty minutes going Into The Roar.
#14 – The Last Time I Was Really BAD

On this mini-episode, Martin takes you to Huntington Beach, California for his first attempt at the sport of surfing. If you need some inspiration how to take on a new endeavor, this podcast will give you ten lessons how to succeed.
#13 – Are You One IN or One OF A Million?

On this mini-episode, Martin takes you on a journey to the country of Slovenia and what he learned from presenting for that country's Entrepreneurial Society. Spend 20 minutes learning the secret of how two letters will either help or stop you from covering your most important distance.
#12 – Do You Need A Career Change? 

Martin talks about his career change from being a physical therapist which ultimately led to TFW. He covers the obstacles and challenges he overcame and a checklist how you will know if you are on the right path in your own current career.
#11 – How To Solve Any Problem You Have Right Now

Martin covers one of the coolest "jobs" he ever had as the martial arts consultant to the NY Giants and NY Jets.
#10 – The Best Secret For Success

Martin covers his visit to the world-famous Alcatraz prison and a top winery in Napa Valley, California. Listen in and you are sure to learn the secret to living the "good" life.
#09 – What You Need To Do Anything

Martin talks about his epic trip to Scotland and the important success lesson he learned while visiting Edinburgh Castle and the William Wallace Monument. If you want to be a "Braveheart" you need to listen to this
#08 – What is Your Legacy?

Martin talks about his favorite world monument, the Colosseum in Rome and how this structure inspired him to discover a 3-step process for leaving your "mark" on history.
#07 – Are You A Friend Or Enemy?

The lesson Martin learned while investigating the art of kickboxing in Amsterdam Holland and how your standards and expectations can be the difference between being either someone's best friend or worst enemy.
#06 – Being Part of Something Bigger

The most important thing Martin learned when visiting the University of Iowa wrestling program and how you will never understand your true power until you are part of something bigger.
#05 – The Biggest Lesson From Russia

A powerful story from his trip to Russia and the lesson he gained about physical fitness. Listen to this episode and you won't wish life was easier, you will strive to become better.
#04 – Martin's Most Powerful Fight Story

Martin shares his favorite fight story and the lessons he gained from it. If you want to learn more about failing forward, this is a story that will prove there is only winning and learning.
#03 – My 3 Greatest Public Speaking Tips

Martin shares how he got his start in public speaking and the three importance lessons he learned during his most difficult speech ever.
#02 – Get Comfortable Being Uncomfortable

Martin shares his favorite stories from his experience on the US Bobsled team and the lessons he gained from it.
#01 – The Meaning of Into The Roar

Ever wonder where the title 'Into the Roar' comes from? In this solo mini episode Martin gives you the origin story of the meaning behind the inspirational message.