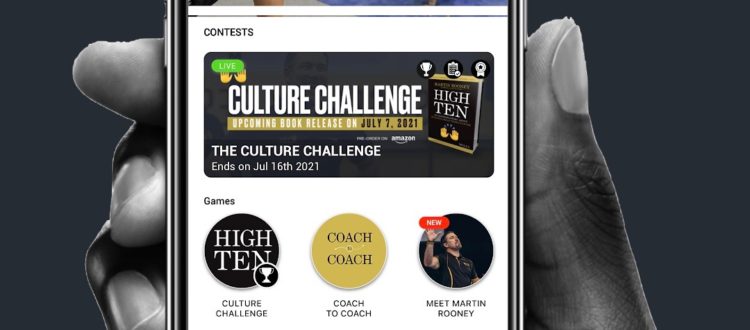 2 Powerful Ways To Change Your Brain ?
Whether you like it or not, your brain is going to be rewired by a powerful combination.
But don't worry, you won't be alone.
In addition to your brain, the brains of tens of millions of people around the whole world will also be affected by the same phenomenon. If that didn't sound hard enough to believe, these changes are going to start in three days!
What is this event that will change brains all over the world?
You may have heard of it referred to as "16 days of glory," but you probably know this event as the Olympics.
If you are a fan of the Olympics, you also know they aren't new.  Although they were re-started in 1896 and have captured the attention of the world since, the original Olympics were held over 1500 years earlier in Ancient Greece.
The Tokyo Olympics that will start on July 23, however, are special for a few reasons.  Even though this 32nd Olympiad is still being called the 2020 Olympics, these are the first Olympics that have been postponed and rescheduled.  So, instead of the traditional four years, the world will have waited five for the upcoming event in Tokyo.
Do you have any favorite Olympic events?
The 2020 Tokyo Olympics will feature 339 events in 33 different sports, encompassing a total of 50 disciplines. There will be 33 competition venues in Tokyo for the athletes from 206 different National Olympic Committees to compete.  Along with the classic events like gymnastics, swimming and track and field, the 2020 Olympics will also be unique because of the introduction of new events like 3×3 basketball, freestyle BMX as well as events like karate, sport climbing, surfing, and skateboarding making their Olympic debuts.
Do you have any favorite Olympic moments?
When the Olympics start this Friday, you will see the world's best competing in hundreds of events.  Those competitions will be made up of thousands of moments.  Like every Olympics before this one, a few of those moments will be so powerful, they will become the stuff of legend – and those legends will difficult to forget.
Don't believe me?  Well, before I share some of the research behind the brain altering power of the Olympics, try my little "memory" test.  Read and list how many things can you vividly remember about any of those past 10 Olympic moments.  In addition to the actual events, see if you can also remember where you were and who you were with when you watched those legendary moments unfold.
The Olympic Memory Test
Michael Phelps wins 8 gold medals in 2008.
Usain Bolt winning the 100 and 200 in 2008, 2012 or 2016.
Kerri Strug's heroic vault in the 1996 Atlanta Olympics.
Derek Redmond finishing the 400 meter with the help of his father in 1992.
Michael Johnson winning the 200 and 400 in world records in 1996.
Muhammad Ali lighting the torch at the opening ceremonies in 1996.
Shawn White lands the first Double McTwist in 2010.
The Jamaican bobsled team makes their debut in Calgary in 1988.
Dan Jansen finally takes speed skating gold in 1994.
The "Miracle on Ice" between Russia and the US hockey teams in 1980.
If you witnessed any of those events, I'm sure you remember minute details about them.  Did you remember Michael Johnson's interesting running style or Usain Bolt's victory pose?  How about where Kerri Strug was injured or what happened to the Jamaican bobsled team on their run down the ice?  Do you remember the faces on Derek Redmond or Dan Jansen during their big moments?
The chances are good that you had detailed recall about some of those events.  That demonstrates your brain's amazing ability to remember small details from decades ago. How are you able to recall these Olympic events in such great detail while so many other things from your past go forgotten?
Your inability to forget some of the things you will witness won't be because of a fancy advertising slogan or marketing ploy.  You won't forget because the Olympics use two of the greatest tools to help you remember.
Tool #1 GAMES
You may call it the "Olympics," but surely you've also heard this spectacle called the Olympic GAMES.  Actually, you may just refer to them as "The GAMES."
If you've ever played sports, you know GAMES can help you tap into your brain's ability to form powerful memories.  Research has shown that GAMES get you to use your brain differently.  When those GAMES have a strong emotional component, the potential to lay down memories is even stronger.  Strong emotions are a signal to your brain that whatever you are experiencing is important.  As a result of this selectivity, your brain pays much more attention and stores the information that is charged with emotion into deeper parts of your brain.  And memories aren't just better formed from the emotions involved with playing GAMES, they can also be created by watching them too!
After you watch the Tokyo GAMES, you will remember some of the emotionally charged moments.  You will remember what you saw and where you were when you saw it.  Somehow you will access your brain's ability to remember details and years from now you will be able to quickly recall the "legend" of what you witnessed.
And that legend has a lot to do with the second ingredient.
Tool #2 STORIES
In addition to hopefully watching some record-breaking performances, you will also learn the origin STORIES of the athletes who are competing and watch the creation of new STORIES as the GAMES unfold.
Just like GAMES, our brains are specially wired to learn from STORIES too. Neuroscience is studying STORIES and has found STORIES can affect your physical and mental makeup. STORIES have been found to connect both sides of the brain and can trigger the release of specific neurotransmitters that can create changes in the brain. Organizational psychologists have found that learning that occurs from a well-told STORY is remembered more accurately, and for far longer, than learning derived from facts and figures. There is also research that suggest facts are 20 times more likely to be remembered when they are introduced as part of a STORY.
Simply put, GAMES and STORIES make you use your brain differently.  Both can ignite the brain's ability to remember.  And when you combine them, your brain's retention becomes more powerful.
Why you won't forget what's in High Ten
If there is one thing I hope you remember this week, it's to order my new book High Ten.  Although it was supposed to come out in 2022, the publishers "fast tracked" the book to have it coincide with the Olympics.
When I started writing High Ten, I began with the mindset that I not only wanted the book to be entertaining, but I also wanted you to be able to remember the information.  Because statistics show that 87% of what people read can be forgotten, I knew I had to develop a style of writing that would help you better absorb the information.  Since I knew your brain has a great ability to remember STORIES, I spent months creating the different storylines in High Ten. I painstakingly placed the extra 30 STORIES within the story at the exact emotional moments I wanted you to remember the most!
Unlike the prequel Coach to Coach, High Ten isn't just an emotionally-charged sports story, it's a business story too.  And that's where I ran into trouble. I realized creating an entire fictitious business was not only going to be a ton of work, but I was afraid it wasn't going to be memorable.  I kept running into writer's block and then I had a breakthrough!  Why make up a company?  Instead of writing about something that wasn't real, I decided to write STORIES about an actual business – a business that educated through GAMES!
Enter 1Huddle
1Huddle is a company using leading brain science and cognitive research about how learning works. Knowing people often forget 70% of what they learn within just three days when using traditional learning platforms, 1Huddle devised innovative software programs using GAMES to teach information. Since 1Huddle is the company featured in High Ten, we came up with a great idea together:
Why not create a game to improve what you remember about High Ten?
After months of development at 1Huddle, I am proud to announce my free High Ten "Culture Challenge."
To play, download the 1Huddle app and enter the code: highten.
As you play, you can unlock bonus content and hidden chapters.  There will be leaderboards and special prizes for the winners. Just like the Olympians in Tokyo, this is your chance to see where you stand on the podium.
The four GAMES are a revolutionary complement to the book and I look forward to hearing what you think!
Yours in strength,
Martin