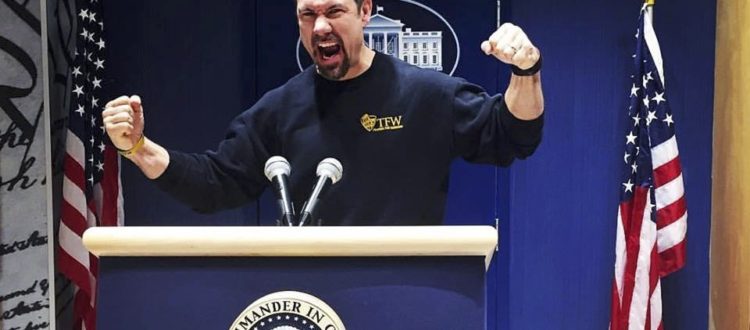 5 Ways To Get Anything You Want
Do you want a better job?  Did you ask for it?
Do you want a better relationship with your family?  Did you ask for it?
Do you want more money?  Did you ask for it?
Bold Success Statement:  A lot of what you wish you had in your life may be missing because you were just too afraid to ask.   
I have heard that most of the things you want are waiting for you on the other side of fear.  I have also heard that FEAR stands for "false evidence appearing real."  So, if fear is what is holding you back and fear is something you made up in your head, one thing you should not be afraid of is asking for something you want!
Rooney Rule:  If you are going to stop chasing a dream because you got a "No," at least make sure that "no" didn't come from yourself.  At least get the "no" from someone else!
If you are a long-time reader of my work, you would probably conclude I am a positive guy.  I wish I could tell you I was always as positive as now, but that wasn't the case when I was younger.  Whenever I gave myself a "no" when I was growing up, however, my mom always gave me a helpful reminder by saying, "If You Don't Ask, You Don't Get."
Most people give themselves a "no" before they ever take a shot at asking for a "yes."  And that little misstep is why most people never take the first step toward their biggest goals and dreams.
How do I know?  Because one of my biggest goals and dreams has just come true.  If you haven't heard, I have a major book called Coach to Coach coming out with one of the biggest publishing houses in the world.  The book will be in stores and distributed around the globe.   And none of it would have happened if I listened to my internal "no's" and stayed too fearful to ask for a "yes."
The following is the story of how I learned to overcome some of the biggest "no's" I have given myself in a long time.  And if you use the tips listed below, it can lead to your dreams coming true too.
Producing a major book is no joke.  It is actually a lot of painstaking work.  There are a number of steps from outlining, writing, selling the book, negotiating, editing, design and marketing that make producing a book such an arduous project it would be easier to give yourself a "no" before you ever get started.   
Over the whole year process of getting Coach to Coach completed, writing the book wasn't the tough part.  The information in Coach to Coach had been sitting inside of me for years.  As I explained in my previous blog on Training For Warriors, I just had to free myself up from the non-important things that were keeping me "busy."  I never told myself I couldn't write a book, so when I said "yes" to myself, I got down to business and wrote.
Getting a publisher wasn't the tough part either.  I have had publishers before and wasn't giving myself a "no" there.  I submitted my work without fear and they (Wiley Publishers) immediately recognized how good and relevant the book was and I was immediately signed to a book deal.  And man, was I happy to get a "yes" from the same publisher of Jon Gordon, Patrick Lencioni and the world-famous Dummies' series!
Even the editing wasn't tough enough to make me give myself a "no."  I have spent so much time studying and writing over the last decade (and because of the thousands of mistakes during the editing of my previous books, articles, blogs and emails like this) so there wasn't a lot to correct.  I didn't say "no" to myself that I wasn't a writer, and it was a real honor to have two editors tell me "yes" I was actually a pretty good one.
So where did I hit my first "no's?"   Looking back, the hardest part of the year-long process to complete Coach to Coach was just a two-week span out of the whole year.  During these two weeks, I was initially paralyzed by all the "no's" I was giving myself.  And ironically these "no's" were stopping me from getting the most important "yes's" to make my dream for the book complete.
Why did I revert back to giving myself a "no" before allowing someone else?  Because  I was challenged to get testimonials from famous coaches, authors and athletes of influence and only given two weeks to do it!  Since I didn't even have the hard copy book to show anyone, the "no's" came back fast and furious.  But I didn't even wait for "no's" from them. In addition to the fact I didn't have a book to show off, I also gave myself a "no" because I was afraid people wouldn't want to read a digital manuscript and of that they were too busy.  
I forgot my mother's advice and for a few days I did nothing.  I kept coming up with all the reasons that people would probably say "no."  I kept finding reasons to give myself "no's" before I asked anyone:  
Coaches were busy and in season. 
Authors don't want to be rushed to read someone else work. 
Athletes don't want to be bothered.  
Not only did I keep the list of "no's" going, but I was also wasting days and running out of time.  What I wanted was on the other side of fear.  And I was paralyzed all because of False Evidence Appearing Real in my own head.
I am not proud to say this, but I even started to really cop out and play with the idea that I didn't need any testimonials.  Maybe the book would be fine without them.
But that was when I remembered my mothers advice and used the antidote to fear: action.
I committed to at least ask and kept repeating "Don't Ask, Don't Get" to myself as I started sending out email requests.  Each one I sent increased my resolve.  With each email, I gained more power by realizing the worst someone could say was "no," but that was better than never even taking a shot!
I started with the lowest hanging fruit with some of the athletes I have trained and coaches with whom I have worked.
And you know what?  
They all not only said "yes," but they were also happy to read the book and gave enthusiastic testimonials!  Getting some "yes's" gave me confidence and then I decided to shoot for the moon.  I made a dream list of people and I went for it.
After a lot of emails and hours of phone conversations with amazing people, my fear actually turned into fun!  Along the way, some of my fears were confirmed:
Some coaches are "too busy."
Not everyone feels like reading a book in a week.
There are people that don't want to be bothered.
But I kept asking.  And I kept getting results.
Did I get a few "No's?"  Of Course.  But I got far more "yes's" and I couldn't be more proud of the people who are behind the book.
Here are just a few of the people and the testimonials they sent.  Look at these names!  Every one of them would not have happened if I stayed too scared to ask for a "Yes."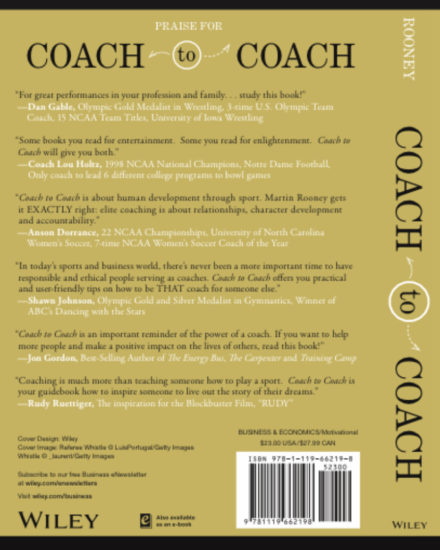 5 Steps To Get More "Yes's" In Your Life
1.
 

Make A List Of What You Really Want

Before you can ever get a "yes" you have to decide what you want in the first place!  Make a list of the things you would really like to achieve.  And don't start by giving yourself a "no" in terms of the size of the ask.  Shoot for the moon.  You might hit a star.
2.
 

Figure Out Who You Need To Ask

 

Once you know what it is you want, you need to make a list of the people who can help you to get it.  I have learned there is always someone out there with the power to "push the button" you need for help.  Make your list and don't be afraid of the person.  They might just be honored to help you out.
3.
 

Figure Out How You Need To Ask

After you have the people you need, you have to determine what is the best way to contact them.  Is it just an email? A phone call or voice message?  Social media?  Whatever the method, you need to come up with the best way you believe to make a good impression.  And be sure that your contact is scripted and sharp.
4.
 

Stop Listening To Your Own "No's"

Now that you have your list and method, the toughest part will be overcoming your own fears and doubts.  They will try to get you to procrastinate or skip taking action on your goals.  Remember that your dreams are waiting on the other side of that "no" and if anyone is allowed to give you one, it is not you.
5.
 

Ask For What It Is You Want

The last step is the ask.  Push the send button.  Take a deep breath, dial the digits and call.  Whatever you do, don't waffle or waver.  Be clear and ask.  And whether you get a "yes" or "no," be thankful for their time and the power you will gain the next time you ask.  With repetition comes confidence!

The 5 steps above work.  But they will not work if you never take them.  And there are only two reasons why you won't do it: You are either lazy or afraid.  

And what is the antidote to both?  Taking action and simply asking for what you want.

Each time you overcome your fear, you get more courageous and then eventually do the hero's deeds.  You can turn your fear into fun too!

Did it work every time?  No. I got some rejections, but once I was rolling, they only fired me up to do more!  Sometimes life is going to give you a "No."  But as I found with all the great people that decided to promote and help my book, when you ask in the right way, you just might get a "yes!"

And if you would like to get more than one copy, here are some specials and discounts to make it an offer you can't refuse:

Now for my big ask:  Will you please buy my book?

I am really hoping for a "yes!"

Thank you for getting the book,

Martin