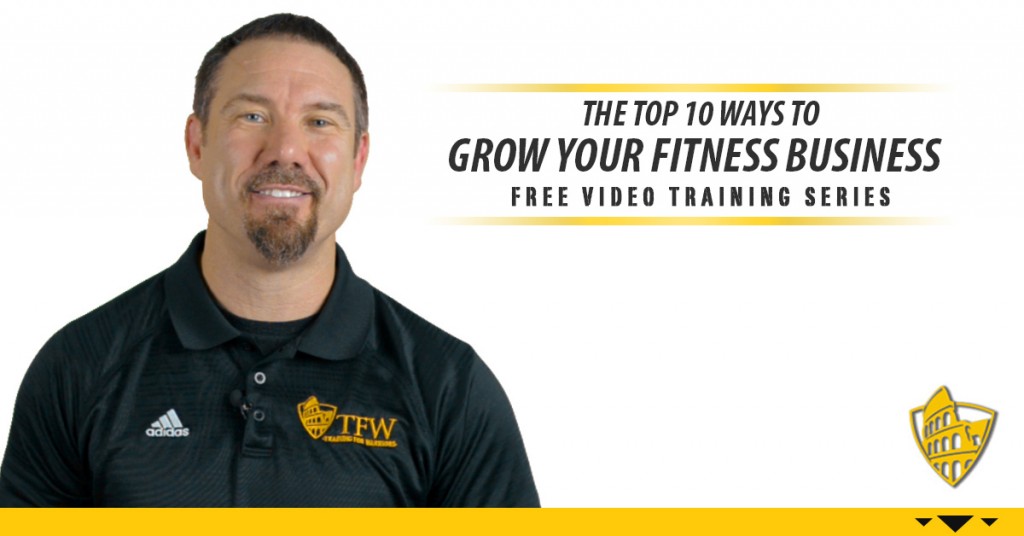 Welcome back to my free Fitness Business Training Video Series. In Video 1 of this series I shared with you the First and most important of my 10 tips. If you have not watched Video 1 yet you can do so here:
==> Fitness Business Training: Video 1
In this video I will be covering numbers 2 – 5 of my Top 10 ways to grow your fitness business, which includes Pricing & Positioning, Lead Generation and Your Sales Process.
Look out for the link to Part 3 of this Video series in your email tomorrow.
If you are interested in learning more about how Training For Warriors can help compliment and grow your fitness business, check out the information and videos at the links below:
==> Why Become a TFW Affiliate?
==> What Do You Get As A TFW Affiliate?
==> What Are The Costs & Criteria To Apply For A TFW Affiliate License?
==> Get TFW Certified: Upcoming TFW Level 1 Certification Events
Martin