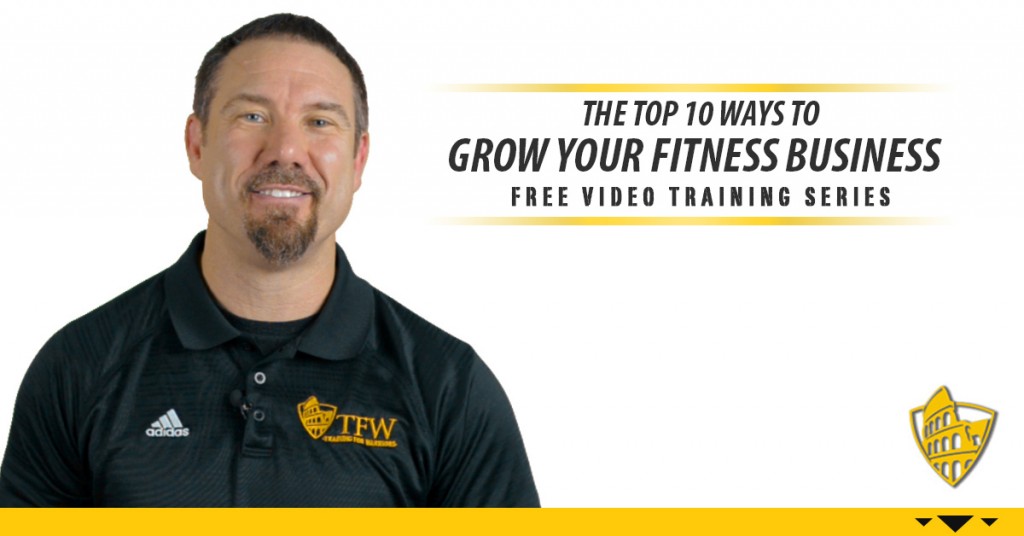 Welcome back to the final video of my free Fitness Business Training Video Series. If you missed the first 2 videos you can watch them here:
==> Fitness Business Training: Video 1
==> Fitness Business Training: Video 2
In this video I will be covering numbers 6 – 10 of my Top 10 ways to grow your fitness business, which includes Delivering A Great Training Session, Retention, Accounting & Outsourcing. Enjoy the video:
Ready To Join The Resistance!? ==> TFW Affiliate Application Form
Are you a passionate fitness professional, coach or gym owner that wants to make a bigger impact in your local community?
At Training For Warriors we are looking for more great people like you to join our mission and help change millions of lives all over the world!
"At Training For Warriors we wont just teach you how to TRAIN people, we will teach you how to CHANGE people." ~ Martin Rooney